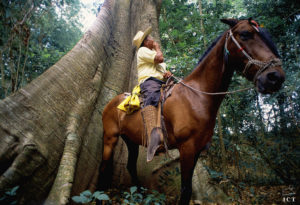 Official Name: Republic of Costa Rica
Capital: San José
Area: 51,100 square kilometers (19,729 square miles)
Location: Central America, between Nicaragua and Panama. It also shares borders with the Caribbean Sea and the Pacific Ocean.
Administrative division: 7 provinces, Alajuela, Cartago, Guanacaste, Heredia, Limón, Puntarenas and San José, divided in 81 cantons.
Population: 4,615,518 (according to the INEC as of 20/10/2011)
Nationality: Costa Rican
Official language: Spanish
GDP per capita:  $15,482 (as of 2016)
Currency:  Costa Rican colon (₡, CRC, varying rates of exchange)
Time zone:  UTC -6
System of Government: Democratic Republic
Executive Branch: President and two Vice Presidents elected by popular vote for a four-year term. The cabinet is chosen by the President.
Legislative Branch: Unicameral Legislative Assembly (57 seats). The members are chosen by direct, popular vote to serve for a four year term.
Judicial Branch: Supreme Court (22 justices elected for eight year terms by the Legislative Assembly) and Tribunals
Army: Abolished in 1949
Independence: 15 September 1821 (from Spain)
Constitution: 7 November 1949
Geography: Rugged highlands are found throughout most of the country, ranging from approximately 1,000 to 4,000 meters. The Guanacaste , Central, and Talamanca Mountain Ranges are the main mountain ranges of the country. There are several active volcanoes (Arenal, Irazu, Poas, Rincon de la Vieja Volcano and Turrialba), and the country's highest mountain (Chirripo) has a height of 3,819 m/12,530 ft. The country has a relatively long coastline in both the Atlantic and Pacific oceans.
Climate: Tropical and subtropical; dry season (December to April); rainy season (May to November); cooler in highlands.