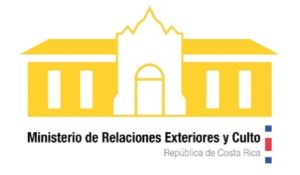 Permanent Council of the OAS adopts resolution on the human rights situation in Venezuela
The Permanent missions of Argentina, Brazil, Chile, Colombia, Costa Rica, the United States, Guatemala, Paraguay and Peru to the Organization of American States (OAS) presented to the Permanent Council a draft resolution on the situation of human rights in Venezuela .
The draft resolution was adopted by that OAS body condemning "the serious and systematic violations of human rights in Venezuela, including the use of torture and the practice of illegal and arbitrary detentions, extrajudicial executions, enforced disappearances and the denial of basic rights and needs, especially in relation to health, food and education. "
The evolution of events in Venezuela makes visible the deterioration of the institutions in that country. The disrespect, harassment and persecution of deputies of the National Assembly have resulted in the arbitrary lifting of the immunity of those parliamentarians
The Permanent Representative of Costa Rica to the OAS, Ambassador Montserrat Solano Carboni said, among other aspects that "dissent, the clearest sign of freedom in a democracy, is not tolerated today in that Venezuela. The oppressor was shown last week against legitimately and democratically elected representatives of the Venezuelan people. Costa Rica raises its voice to denounce the illegal search by the Supreme Court of the parliamentary immunity of deputies, Juan Pablo García, José Guerra and Tomás Guanipa".
The agreed resolution responds to the growing deterioration of conditions in Venezuela, as mentioned in the report of the United Nations High Commissioner for Human Rights of July 2019 and on which Ambassador Solano said that "offers evidence, a again, of the repression of the regime of Nicolás Maduro, in front of anyone who opposes him ".
In this resolution, the Permanent Council demands an independent investigation, investigate human rights violations and cease excessive use of force, extrajudicial executions and torture and bring to justice the material and intellectual authors and demands immediate and without obstacles of the Inter-American Commission on Human Rights to Venezuela.
Institucional Communication
(799 CR OEA VEN resolución)
Wednesday August 28th 2019.